How We Began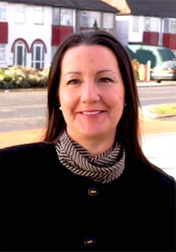 Cherished Memories was born in 1993 by a remarkable woman named Suzette Abbott. It was following the diagnosis of her father's cancer that Suzette organised 'once in a lifetime' trips on Concorde and to Brands Hatch, (motor sport being a favourite of her father). Suzette's father sadly died of cancer but the family was left with those cherished memories to remember the special times rather than the suffering.
Suzette's experience was precious and valuable and she realised how other families could benefit where a loved one's life was limited. Suzette set her mind on organising trips for families who have children with life threatening illnesses or who are terminally ill. She single-handedly funded, attended and videoed the experience and promptly provided a video or a DVD for the family to enjoy time and time again. Racing driver Ben Collins "The Stig" was the first person to assist Suzette by donating tickets to see him race at Brands Hatch.
As word spread about the Cherished Memories cause, volunteers came forward and Suzette came into contact with the local children's hospices.
In 2003, the Cherished Memories Support Group was formed and became a registered charity. This status has heightened the cause of Cherished Memories and helped pave the way for more secure funding and support to help reach more families and host more events.